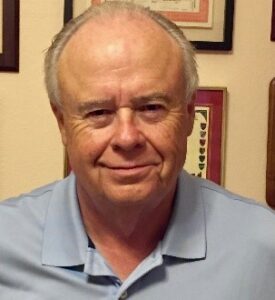 If you are new to The Villages you might wonder how things operate here.  Do you have questions about who makes decisions?  Do you think your amenity fees go to The Developer?  Do you think the maintenance fee on your tax bill is a county charge?
If you said yes to any of those questions, you will benefit from some informative sessions that are available.  The Villages is a large, multi-faceted phenomenon. Things like The Villages® hospital, The Villages car wash, and the Villages News are NOT connected to The Developer.  Is The Developer in business to make money – yes.  Businesses that don't are referred to in the past tense.  My purpose is not to defend The Developer, but if you don't know what the source of a problem is, you will never find the cure and will be pointing the finger in the wrong direction.
For Starters:: Everyone needs to understand that The Developer builds & sells houses, transfers the amenities to the CDD's after two years, and moves on.  Being an informed resident once that process is over and done becomes important because at that point, resident leadership takes over. 
I want to suggest several things that will help you to be an informed resident.
A great program to attend is one offered by the District office called CDD Orientation held on the second and fourth Thursday of each month.  This will acquaint you with the governing aspects of Community Development Districts, which are unique to Florida and the model used here.  First call 352-753-4508 to confirm that the session is being held. 
Along with the CDD Orientation there is the popular Resident Academy. This is a much more in-depth explanation of the workings of The Villages.   Go to www.districtgov.org – under the tab Useful Links – where both programs appear in the drop down box.
I would also suggest you attend The VHA sponsored events that are offered throughout the year.  We offer a variety of seminars and host speakers on relevant topics.  The recent December VHA General Meeting featured Heather Long, the COO of The Villages/Leesburg hospitals, to talk about what UF Health is doing to improve the hospitals here. She had some interesting facts, and it sounds like they are gaining ground.    This month we will be presenting "Where Does the Money Go? "on Tuesday, January 18 at 7:00 p.m. at the Everglades Regional Recreation Center.
And finally, a great class to take is the Sumter County Citizens Academy that is presented by the County Sheriff's office 352 689 4604.  They guide you through all that the sheriff's department does.
Mike Dollard, Vice President
mjdollard@hotmail.com
585-315-8338