On Wednesday, September 8 there will be a VHA general meeting at the Lake Miona Regional Recreation Center, starting at 7:00 p.m.  The guest speaker will be Bradley Arnold, the Sumter County Administrator.  This meeting will be for VHA Members Only. 
As long as you are adding things to your calendar – on October 11, at 7:00 p.m. at the Colony Regional Recreation Center, there will be a presentation on "Cutting the Cord".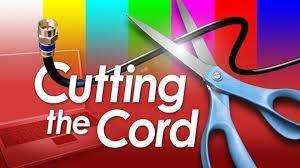 If you are absolutely thrilled with your cable company you can skip this but if you are tired of an economic mugging, you should stop in.  Again, this is a VHA Members-Only event.
BINGO – On October 14, at the Lake Miona Regional Recreation Center, we will be having another night of BINGO with cash prizes.  Doors open at 6:00 p.m., games start at 6:30 p.m., and there is a 50/50 raffle. The price of admission is $10 and you get 2 boards. Extra boards are $1 each.  VHA members – bring your membership card and get an extra board free with each paid admission.
MEMBERSHIP IS A GOOD DEAL – And cheap.  For $25 you get a 2-year membership for your entire household.  For $100 you get a lifetime membership for your household, and we know that in The Villages, "lifetime" can be a long time.  And it is EASY to join – go to www.TheVHA.net 
Mike Dollard