"Used" or "New" Confusion Leads to Scams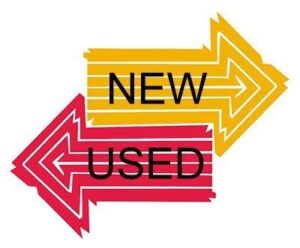 Is it used, or new? How about nearly new, acceptable, good, very good, good as new, or like new? Or even open box, used once, gently used, new without tags, pre-owned, or even new to you?  You get the picture. These are the myriad of terms used to describe items we buy online.
We've become used (pardon the pun) to them. But we also know that not only do these words mean different things to different people, they're also used to mislead or, in a worst case, to scam buyers.  So, what can you do to reduce the risk of being scammed or misled? Here are 5 tips to follow:
Is it new? This should be the easiest question to ask because it's the one area where there are legal definitions. You don't need to be a lawyer. A useful definition to guide you is the one used by eBay — an item that is unused, unopened, undamaged in its original packaging (where packaging is applicable). Beware, however, because "new" has a second meaning in sales — the latest version of a product. The US Federal Trade Commission says the term can be used within the first six months after a launch.
         Watch out for this one. A scammer could actually be selling you a used "new" product!
Is there a warranty? In other words: Can you return the item if it's defective or it doesn't match the description? If so, what is the time limit window for returns? Are there any charges such as shipping or restocking fees?
Is there a description? Sometimes scammers or unscrupulous sellers try to hide the true condition by simply not providing a description. They may simply say that it's used, or one of the other terms we listed above, leaving you to assume there's basically nothing wrong with an item by simply not saying. If it has been used, try to establish by whom and for how long.
Be especially cautious when an item is described as "open box." There is a big difference between packaging that has been opened so an item can be inspected or shown to a potential customer and one that's been on display and handled/used in a store for weeks.
Does the seller describe any defects? Is it in working order? If the seller says it's "for parts," it's not working. And if there are defects, look for or ask for a description, ideally with photographs. If it's local, try to inspect the item; if the seller makes excuses to avoid this, walk away.
Who is selling? Check out the reliability of the person or organization you're buying from. Big marketplaces like Amazon and eBay lay down fairly strict rules on product descriptions, with their own definitions. But private sellers may not follow them.  So, if Amazon says an item is "like new" or "very good," it's probably fairly accurate. But sellers on its Marketplace forum may not be quite so honest.
Following all this guidance may seem like hard work, but the more an item costs the more you need to be sure you're getting what you pay for. And don't forget the old rule: If it's sounds too good to be true, it's probably is.
If you feel you've been conned, take it up with the seller initially. If that doesn't work, see if you can follow a disputes procedure, such as via the primary market place (like Amazon or eBay) or via the organization you used to pay — PayPal or your credit card company for example.
Buying and selling is about more than just whether an item is used or new. As we continue to switch our consumption habits to the Internet, it's about knowing how to protect yourself. Caveat emptor!
If you need assistance with this topic or any other concern, contact information for Seniors vs. Crime is available on our website at:  http://www.svcinthevillages.org/