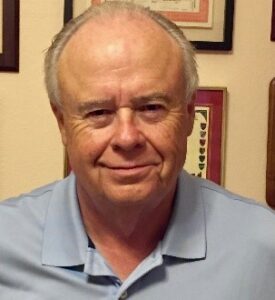 If you live in CDD 9, some good news – the preliminary budget that was adopted (it can't go up from here) calls for a 10% cut in the assessment for maintenance costs that is billed on your tax bill.  Remember, last year we had a 25% cut so we are heading in the right direction.  That said, someday I might have to start out with an announcement that fees (taxes) are going in the other direction. Just not now. 
Allow me to wander off in a slightly different way, but still on the topic of taxes that so many hold dear to their hearts.   
I was reading someone's missive on (highway) impact fees and how they caused a 25% tax hike a few years ago.  That is an absolute falsehood. 
Highway impact fees MUST, BY STATE LAW, be kept in a separate trust account and used for two things – new road construction, or road reconstruction (not paving or routine maintenance but tearing it out and starting over).  In Sumter County that is the account named T153; you can go online and see their financials.   And no, the county does not build the developer's roads.  Read the independent audit reports. Their discussion of general fixed assets touches on that. 
If someone tells you that hiking highway impact fees will lower your taxes, they are incorrect. If they tell you that the county needs to spend $50 million in the next ten years (some politicians did that) tell them that in the last decade the tax, at the current level, raised $69 million, with two low years in there. No tax hike is ever for your good.  Slowing business growth and increasing the cost of housing isn't a good thing. 
Want a real eye opener? Go to https://www.sumtercountyfl.gov/672/Road-Impact-Fees.  Here is a list of all the fees that the county charges, such as: Building a church? You pay an extra $1,246 per 1000 square feet.  A golf course is $9,323 per hole (think the developer will build the 45 champion holes that are planned for south of 44?) That also means executive, pitch and putt and putt & play are gone.  A public park costs an added $187 per acre so good bye walking areas. An average McDonalds will pay an extra $113,500 in just this fee.  A Costco will pay about $2 million for this fee.  A Publix – over $300,000 extra.   
No, you won't pay the tax today. But you will when you buy groceries, go to a restaurant, buy gas, go the doctor, go to a movie….. and the list goes on.  It is NEVER the "other" guy that gets taxed. 
Does anyone really think jacking up this fee, which there is no financial reason to hike, is a good idea? 
Mike Dollard, Vice President
mjdollard@hotmail.com
585-315-8338