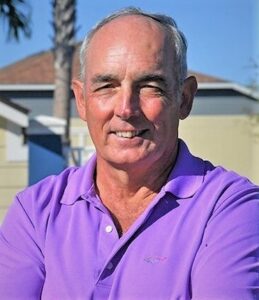 I am very excited to have one of our Citrus Grove neighborhood representatives, Jim DeCastro, leading our efforts to increase our communications efforts with a new and improved Facebook page. Thank you, Jim! If you haven't had an opportunity to visit our new Facebook page, please do so. Go to  https://www.facebook.com/TheVHA4You  and Like and Share it! Look for VHA events, a link to The VHA website, and membership benefits. Watch soon for helpful articles to help you enjoy this wonderful community of ours.
We had a very informative and educational program about our world-class recreation department presented by Mr. John Rohan. It was interesting to hear about the many programs and improvements that are ongoing and planned for our community over the next year. Mr. Rohan also reenforced his commitment to updating current recreational facilities in addition to building new ones. Improvements to older facilities north of SR 44 are as much a focus for the department as are the newer facilities being built south of 44. Another key point he made was his suggestion that Villagers reach out to the recreation department whenever they have concerns and/or ideas for recreation. He provided examples of numerous programs, activities, and facilities we now enjoy that are a result of suggestions made by residents.
We continue to have members volunteer to become neighborhood representatives which helps greatly to share information and identify issues and concerns for their respective communities. I am happy to introduce you to one new representative for the Village of DeSoto, Mr. Larry Donnelly.
Larry served as an Aviation Officer in the Navy and then got into computer science. He eventually started a computer hardware and software company that he operated for 27 years before retiring.  Larry continued his desire to serve in his last community by serving in a variety of town government positions including serving a term as Mayor.  He and his wife, Wanda, have been married 41 years and have two boys; Michael and Sean. Larry is originally from Missouri and likes to tinker with electronics and work on gardening and landscape ideas.
Here's what Larry had to say regarding the VHA and why he joined:  "I decided to join the VHA to learn more about our new community and to get a more in-depth understanding of what The Villages has to offer and how it works. When I read in The VHA newsletter that they needed a Village of Desoto Representative, I thought maybe my background in local government would be useful and I could be of some help.  I think it would be great to be involved in this community to help maintain this wonderful concept in this chapter of our lives." What a great rep to have for DeSoto – thank you Larry!
If you're not already a member, I hope you will join. If you are a member, we are still looking for neighborhood representatives for the following Villages in the Far South Areas: Chitty Chatty, DeLuna (both CDD 12 & 13), St. Johns, Marsh Bend, McClure, and Monarch Grove. Please contact me if you're interested in learning more about being a neighborhood representative.
Dave Fountaine, Vice President
dfountaine4760@gmail.com
716-816-8500