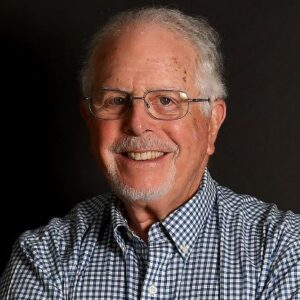 Hi, this is Roger Kass, I am the new Interim Far South Vice President.  I originally moved to The Villages in 2002 into a home in Calumet Grove, what at the time was considered the new area in the 'Far North'.  I remained in the same home for almost 17 years, until three years ago when I moved, with my wife Karen, to Marsh Bend in the "Far South Region".
I have been active in the VHA since I moved to The Villages and was actually VHA President from 2007 to 2009.  Our current VHA President, Phil Walker, recently asked me to take over as 'Interim' Far South Vice President since Andy Bilardello had accepted other responsibilities and was no longer able to serve.
My goal is to introduce The VHA to our new residents and members, and to work together to provide you with the information and support you want and need to enjoy life in The Villages. To that end, on October 25 at 7:00 p.m. at the Riverbend Recreation Center on Corbin Trail I will be hosting a meeting to discuss some of the ideas I have for the role of The VHA in our area. Most importantly, I want to hear your thoughts on what you and I and The VHA can do that will help you enjoy your home in what I believe is truly America's Friendliest Hometown.  As The VHA motto says, our goal is to "Keep the Dream Alive".  It can be challenging to understand who to call for help or information, who runs The Villages, and the list goes on.  Let's talk about how to best fill in the blanks. What would make your new life easier and less stressful?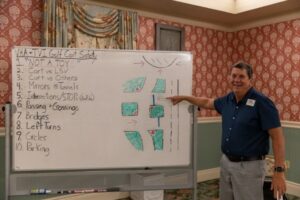 In addition, there are several VHA events already scheduled that I believe you will find interesting and informative. Our monthly New Resident Night, is at 7:00 p.m. on the 2nd Tuesday of every month; in October it is on the 12th at the Colony Regional Recreation Center located at the corner of Morse Blvd. and 466A.  This month's GOLF CART SAFETY CLINIC (pictured) will be held at the Water Lily Recreation Center on Marsh Bend Trail in the Village of DeLuna.  More details on both events are on the back page of this edition of The Voice.  I hope to see you there.
Roger Kass, Interim Vice President