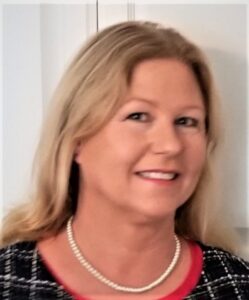 Hi Neighbors,
This month's article is about health, fire, and ambulance services.
Before going to the doctor, know that a new patient appointment is used in Florida to establish yourself for future checkups or sick visits. As usual, see if they take your insurance or Medicare first. You may want to schedule regular visits for the off-season. Be sure to get familiar with the Hospitals and Urgent Cares closest to you. (By the way, the government Covid tests you may have gotten are starting to expire.  You can reorder them from CovidTest.gov. You'll be directed to www.USPS.com )
Community Watch regularly patrols every neighborhood and will investigate to see if you need help if there are newspapers left in your driveway. So, don't pick up your neighbor's papers unless asked, as someone might need help. They will also call to check on you every morning if you ask them to by calling 352-753-0550;  open 24/7.
The Fire Department in The Villages is called the Villages Public Safety Department (VPSD). We have 9 Fire Stations, and 150 plus full-time firefighters. Most are Emergency Medical Technicians (EMTs) or Paramedics. If you are uncomfortable on a ladder to change the batteries in your smoke detector, you can call 352-205-8280, from 8:00 a.m. – 5:00 p.m., Mon.-Fri., for a same-day appointment to have them do it for you. Have your new nine-volt batteries ready. If a detector is chirping one time per minute, it's the battery.  If it's 3-5 times per minute you need a new detector.
The Ambulance Service for our area is currently provided by Sumter County.  They have a contract with AMR. On Nov. 8 we may vote for a Villages Independent Fire Control and Rescue District. There is a lot of information on this topic available on the districtgov.org website. Once you are on the website, you can type the word ambulance into the website's search. The goal of the change is to have the quickest response times.

Ellie Decker, Vice President
ellenmdecker@gmail.com 
913-530-7439