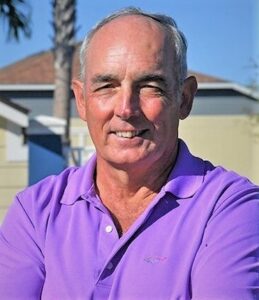 Another month and another grand opening! If you've never taken the opportunity to attend any grand opening of a new recreational activity or a new business, I hope you will. What a party it was at the newly opened Franklin Recreational Center. I still can't stop getting watermelons out of my mind. They are everywhere in the recreation center!
As usual, the Developer and their wonderful design team continue to innovate based upon the needs and desires of the residents. For example, the Franklin Recreation Center is co-located with the Mickylee Pitch and Putt golf course and the adjacent putting course. This makes for a great one stop shop to enjoy golf and to visit the recreation center for indoor activities or a dip in the pool. The game room is unique and designed differently than any other game room yet in the Villages. It seemed to me I was entering someone's personal game room with a large variety of activities such as X box, Pac Man, table tennis, shuffleboard, etc., all in one room. Try to stop by for a visit, I think it will make you proud to live here!
We had a great presentation from Jason McHugh, the City Manager of Wildwood and Chief Randy Parmer at our monthly south area event. Jason gave a great update as to the happenings within the City and the progress to date with regard to the strategic plan. Chief Parmer provided an informative overview of the mission, structure and services provided by the Police Department.
On August 28th, we are fortunate to have Sumter County Commission Jeff Bogue providing us with an overview of Sumter County and the services they provide. For more information, please visit thevha.net and find more information under the "Events" tab.
Dave Fountaine, Vice President
dfountaine4760@gmail.com
716-816-8500