South Area
News from the Far South Area (March)
South of SR44
March 3, 2021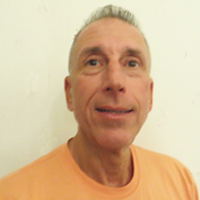 My mother, who is 91, received a phone call a while back that went something like this,
Caller: Hi grandma, it's me. I'm calling from my friend's phone because the battery in my phone died. We're broke down on the highway and need to be towed. The tow company won't accept credit cards, only cash. Can you send me $250 via Western Union and I'll pay you back when I get home, please?
Mom: Who is this again?
Caller: It's your grandson.
Mom: Which one? Michael?
Caller: Yes, Michael.
Mom: Nice try (insert expletive here). I don't have a grandson named Michael. (Hangs up)
Mom-1. Scammer-0.
The sad truth is if you have something that criminals want (money), they are going to try and figure out ways to take it from you. The Villages is what's known to scammers as a target-friendly community. They are banking on the fact that, because of your age, they can con you out of your hard-earned money.
A few weeks ago, the Chief Financial Officer for the State of Florida, Jimmy Patronis, visited Sumter County to speak about operation SAFE (Stop Adult Financial Exploitation). The Department of Financial Services' Be Scam Smart workshops are open to seniors, their families and caregivers to help inform, empower, and protect Florida's seniors from financial fraud and scams. For more information please visit: https://www.myfloridacfo.com/safe/
The Sumter County Sheriff also has a program called "Seniors Vs. Crime" which is run by volunteers.  The VHA Voice runs a monthly article by them with all the different locations and contact information.  This month's article on "Charity Scams" is one Page 10.
There is a scam tracker option on the home page of the Better Business Bureau at www.bbb.org and a great article on what you can do to prevent being scammed at: https://www.bbb.org/article/scams/8767-bbb-tips-10-steps-to-avoid-scams
The VHA will continue to pass along information of any new possible scams taking place in our community. You, as well, should take the time to learn about the various scamming tricks that are popping up every day. Protect what's yours. Don't be a victim!
Andrew Bilardello