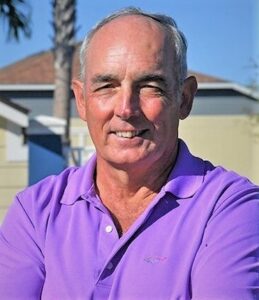 New homes continue to pop up fast and furious in the Far South! It's exciting to see so many new homes and amenities taking shape. The signage for the Village of Richmond is now visible from the multimodal path and the Pitch and Putt course can be seen as you cross the Water Lily bridge.
I'd like to thank Wildwood City Manager Jason McHugh and Wildwood City Commissioner Joe Elliott for attending our April program where they shared all the great things happening and planned for the City. Mr. McHugh provided a wealth of information about the services provided and reviewed future plans for the fast-growing city. It was great to hear about the continued focus on improving the downtown area of Wildwood.  It was interesting to hear how the City partners with Sumter County and District Government to use a "bucket" approach to providing services to keep costs to a minimum by not duplicating services provided by one of the other government entities. For more information about the city, you may wish to visit the city website https://www.wildwood-fl.gov/.
As part of my monthly column, I always include an introduction to one of our neighborhood representatives. These homeowners are really the strength of The VHA as they give generously of their time to try to identify issues and concerns and share that information with our partners and their neighbors. To find out who your neighborhood rep is, please go to The VHA website and look under the "Members" tab to find your neighborhood rep.
For those of you who live in the Village of Hammock at Fenny, Iris and Bernie Burgman have volunteered as neighborhood representatives. This wonderful couple can be reached via email isbern6@gmail.com or telephone at 352-347-7350.
Our June Far South program will be held on June 27th at 7:00 p.m. at Ezell Recreation Center. The topic will be "Deed Compliance, Customer Care, and Community Watch."  We will explore how to be knowledgeable about the special deed restrictions that may apply to your home. An overview of the Community Watch program, including the services they provide and how homeowners can have their concerns reported and addressed, will be discussed. The program is open to all homeowners. Seating is limited to 144 and doors open at 6:30 p.m.
Dave Fountaine, Vice President
dfountaine4760@gmail.com
716-816-8500