STOP FALLING FOR ONLINE SCAMS
In a recent article on Yahoo Life, Korin Miller outlined how people fall for online scams.  Miller said, "No matter how tech savvy you are, online scams and phishing schemes are out there just waiting to trick you and plenty of others into giving away your personal information.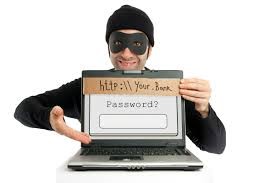 Unfortunately, some of these scams are pretty good — the Federal Trade Commission  (FTC) says they often appear to be coming from companies and businesses you trust. They also happen a lot. The FTC received more than 2.1 million fraud reports from people in 2020 alone, with online scams being the most common type of fraud they saw."
Of course, you're not doomed to fall for online scams and there are certain things you can do to protect yourself. Here's what you need to know — and do — to stay safe online.
What do online scams look like?  It depends. Online scams can come in many forms, including phishing emails and websites that aren't what they claim to be. The FTC says online scams can look like the following:
Emails that seem like they're from a company you know or trust.
Messages that tell a story to trick you into clicking a link or opening an attachment
When they're in the form of an email, these messages may say they have noticed suspicious activity or login attempts, claim there is some kind of issue with your account or payment information, ask you to confirm personal information, say you are eligible to register for a government refund, or offer a coupon for free stuff. Again, they often request that you follow a link or open an attachment to "fix" the situation.  IT IS A TEMPTATION TO TAKE THE BAIT!  REMEMBER:  IF IT'S TOO GOOD TO BE TRUE, IT MAY BE A PHISHING SCAM DESIGNED TO GET YOUR PERSONAL INFORMATION.
Why do so many people fall for online scams? Experts say it's because the scams are pretty good. "People generally find themselves falling for online scams, because the initial communication tends to look like it came from a trusted source such as an organization, a bank, an actual social network, or a group of friends," Tom Kelly, president and chief executive officer of the consumer privacy platform IDX, tells Yahoo Life. "Scammers are getting more creative with their approach to victims — using your social media to get to know your likes, dislikes, etc. and using your contacts, friend lists, etc. to send fake emails posing as someone you know."
According to tech and cybersecurity expert Chuck Brooks, president of Brooks Consulting International, online scams "can be sophisticated in both the appeal and graphics" and are usually "designed with personalization derived from social engineering."
Many scams also target older people, who may be more trusting of what they see and read online, he says. "Phishing is the most common way to get them hooked," Brooks says. "All it takes is opening a malware-infected email or clicking on a link."
THE LONG AND SHORT OF THIS IS:
ALWAYS be suspicious of any email that tells you there is a problem with your credit account, your computer, your bank account, or your payment information.
ALWAYS go directly to the source – look up the contact information for your bank, your credit card, etc.
NEVER click on any link that is provided in the email.  That needs to be your hard and fast Number 1 Rule!  
NEVER provide your personal or financial information to anyone requesting it in an unsolicited email.
If you need assistance with this or any other scam related topic, contact your nearest Seniors vs. Crime office.  Our office information, phone numbers and hours of operation can be found on our website, www.seniorsvscrime.com.