Merchants to Members Spotlight: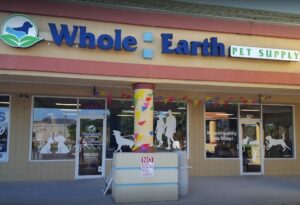 Leigh Skinner, of WHOLE EARTH PET SUPPLY in Summerfield (just a mile from Spanish Springs), has been keeping pets happy and healthy for over 30 years. Leigh's store is like no other pet store you have been in. They sell dog food that has the highest meat content and the least fillers of any dog food on the market. All the dog and cat food in the store is the most nutritional pet food you can buy. They also specialize in natural solutions for special needs pets, such as natural tick and flea products. Leigh has everything you would need for your pet or for pet gifts, i.e., toys, chews, homemade treats and mixes for making your own pet treats. Also, for cat owners, he sells the World's Best Cat litter!!
APRIL 11th is Pet Day and he will be honoring our best buddies that day with giveaways and specials!
VHA Members Get 10% Off All Purchases