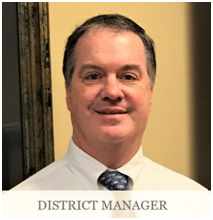 District 14 and Growing
by Richard Baier, District Manager
The District Government now has fourteen residential numbered Districts with the newest District being District 14 within the City of Leesburg, Lake County.  District 14 lies entirely within the City of Leesburg and currently comprises 2,499 acres.
As with every District upon formation, there are no residents as of yet, but the initial Board of Supervisors comprised of Landowner Electors have just held their first meeting where several persons were in attendance.
The layout of the District appears to embrace the environmental stewardship displayed within all Districts, especially those Districts lying south of SR 44.  The separated walk and nature trails showcasing Florida's natural wetland areas continue into District 14.
The Villages Recreation and Parks Department is extremely excited about the continued growth of the community and additional Recreation Facilities coming online.  Residents will experience more Neighborhood, Village, and Regional Recreation offering a variety of indoor and outdoor amenities.  We encourage residents to read updates provided in The Villages Continuing the Dream editions which are available at:  https://www.thevillages.com/whatsnew/continuing-the-dream.  The District has also established a link for information on its website at: https://www.districtgov.org/yourdistrict/front.aspx?district=14