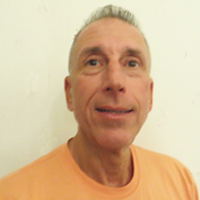 Way back on Jan. 12 (yesterday for me…. I feel like I'm a time traveler when I write these!) The Board of County Commissioners held a meeting to discuss raising Impact Fees in the county. The meeting was very well attended by a wide cross section of county residents and business owners. 
The vast majority of the attendees were adamantly against the proposal.  By definition, an impact fee is: a fee that is imposed by a local government on a new or proposed development project to pay for all or a portion of the costs of providing public services to the new development. 
While several of the Commissioners believe that the increase will only affect the developer, empirical studies show that developers rarely pay the cost of the fees; it is passed along to the consumer. This means higher home sale prices and higher rent in the commercial areas. It's the latter that will affect us the most, although both are important to consider.
Here's an example: I want to open a restaurant, "Andy's House of Southern Soul Food" (I just made that up).  My restaurant needs to be 4,500 square feet. Under the current fees, the builder of the commercial real estate would pay the County $28,394 in impact fees for that 4,500 sq.ft. Several of our Commissioners want to raise that to $70,984, an increase of $42,590. The builder isn't going to just eat that cost; they're going to increase the rent in order to cover that added expense, which means I have to increase the cost of my menu items to cover the increased cost of my rent.  Now, with my higher prices, some people may not be able to afford to eat at my most excellent, 5-star, (I just made that up also) restaurant as often as they and I would like, which means I have less money coming in, which means my wait staff also earns less and the vendors from which I purchase my food and supplies earn less.  All told, that means Andy's House of Southern Soul Food is going belly up and closing its doors. 
The ramifications of increasing the impact fees are endless. Hospitals, big box stores, and future businesses will all go just over the County lines to Lake, Marion or Citrus counties. The convenience of accessing those places by golf carts will be non-existent. Building in Sumter will come to a screeching halt and our economy will stagnate and implode. Given our current economic situation (COVID-19 restrictions) this is not the time to consider raising fees, which will slow down the tremendous economic growth that we are currently experiencing. 
The decision was made to table the discussion until the July meeting. As your VHA VP and VCDD 12 Supervisor, I will again attend the meeting to have my voice heard, as I think anyone reading this should do also. Whether you're for or against the proposal, come out and have your voice heard! See your local government in action. It's the American way. 
Andrew Bilardello