The Villages Homeowners Advocates:
Different because we make a difference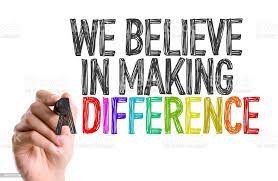 There is more than one organization in The Villages which claims to speak to the various needs and concerns of our residents and the community.  Sometimes, we agree on what needs to be done, but more likely than not, the approach and problem-solving techniques used are vastly different.  Here is how The VHA operates on your behalf that makes us different in a good way:
It is The VHA that hosts New Resident Night and the Golf Cart Safety Clinic each and every month.

It is The VHA that recruits and trains volunteers to represent your interests and field questions and concerns through Neighborhood Representatives and Vice Presidents who listen and act on your behalf.

It is The VHA who hosts a variety of educational, recreational, and community programs; Cutting the Cord, Living to 100, info on various departments of The District Government, General Meetings featuring community leaders speaking on topics of interests and concern, monthly Bingo and other social events, and quarterly Town Hall meetings.

It is The VHA that provides FREE loans of Durable Medical Equipment to all Villages residents, and their guests, through Helping Hands as one of several philanthropic efforts.

It is The VHA who funds a Foundation Committee to distribute grants to worthy organizations, and who recognizes volunteers as a valuable resource at our Annual Volunteer Awards Event.

It is The VHA whose mission is "Keeping the Dream Alive" by ensuring the Community Standards are upheld and property values and the lovely environment we invested in are maintained. 

It is The VHA who embraces their role as an advocate FOR residents rather than an adversary AGAINST those who have invested in and built this beautiful place we are privileged to call HOME.

It is The VHA organization that was established in 1991 to give residents a positive and effective VOICE to work together with community leaders. With over 16,000 members, our influence is felt and respected.

It is The VHA who relies on volunteer residents to accomplish our goals and mission, to be our hands and feet to SERVE the community, and our ears and mouthpiece to hear and respond to concerns.

It is The VHA who has the best interests of The Villages residents as a commitment, and who, through a wide network of volunteers, has learned to respond to the heart and soul of The Villages from the historical North to the innovative Far South.
Our monthly edition of The Voice, delivered to your door as an insert in The Daily Sun, is how we connect with most of our members and The Villages community.  We DO NOT distribute it any other way.  Our website is up and running for those who do not subscribe to The Daily Sun at www.thevha.net .  We also have a new FB page aptly named:  thevha4you
The VHA relies on your membership dues and donations to continue into our 31st year of operation.  Consider joining as a member, maybe even as a volunteer, to support our vision and goals.  If your membership has lapsed, we would welcome you back!  We have exciting and relevant programs and events planned for the future, and we can't do it without YOU.