The Power of the Sun.  Oh, it feels so good on these cold winter mornings.  It brightens our days and makes things grow.  It gets us out and enjoying all that we have here in the Villages.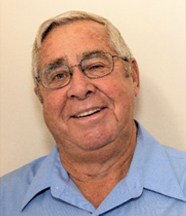 That is not the sun I wish to start my article about today.  I wish to thank The Villages Daily Sun, our local newspaper.  I am speaking about an article featuring one of our Helping Hands volunteers, Laura Lindsey, and reported by Andrea Davis, a Daily Sun staff writer, back in January.  During a time when many of us poke fun and sometimes disgust at different types of media, that article captured what The VHA Helping Hands does better than I have ever done.  Thank you, Laura, all the volunteers of Helping Hands, and yes, thank you Daily Sun for all that you do in "Keeping the Dream Alive". 
Helping Hands ended 2020 having completed just shy of 5,000 transactions in our effort to loan Durable Medical Equipment (DME) at no cost to The Villages residents and their guests.  We currently have over 900 pieces of equipment sanitized and available for residents thanks to financial and equipment donations by our residents.  The VHA website gives a list of equipment available at www.thevha.net   We offer the following based on the needs of our residents:
For our residents, the phone line remains open from 8:00 a.m. to 4:00 p.m. Monday thru Friday.  The equipment request line is (352) 973-2284.  Please leave a message if we fail to answer.  We will return your call.

We now have an email address for those wishing to use email rather than call in your request: 

VHA.HELPINGHANDS.OFFICEMAIL@GMAIL.COM

) 
When using the email service, please include your name, phone number, and what equipment you are requesting.  We will respond to your request by phone within 24 hours.
Requested or returning equipment can be picked up or dropped off at our office Monday thru Friday between the hours of 11:00 a.m. and 1:00 p.m.

All residents and staff will have their temperature checked and must wear masks while conducting transactions

All returned equipment must remain outside until it is sanitized by our office staff.  If possible, please have your ticket number or copy of your receipt when returning equipment to expedite the return process.

Our location is 1104 Main Street, just half a block from the Spanish Springs Town Square in the breezeway next to Kilwin's Ice Cream, Fudge and Chocolates.
I believe these simple procedures will keep both the residents and volunteers safe and our program open.
We can always use more volunteers.  If you are interested in joining our team contact us at (352) 973-2284 or VHA.HELPINGHANDS.OFFICEMAIL@GMAIL.COM.  
VHA Helping Hands is a not-for-profit corporation (501 c3) recognized by the laws of the state of Florida.
God Bless, stay safe, and thanks for the opportunity to serve,
Bill Gottschalk, President
The VHA Helping Hands, Inc.