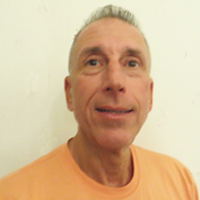 The VHA was finally able to host a New Resident Night on April 13, at Colony Cottage Regional Recreation Center. It was our first one in over a year and was attended by approximately 220 residents! A fantastic turnout, which hopefully will continue well into the future. Please continue to visit The VHA's website for future dates of not only upcoming New Resident Night presentations, but for all of the amazing programs offered by The VHA. 
At our monthly senior staff meeting we discussed new ways in which The VHA can become more involved in the local community. I recently heard of a wonderful idea, from a different community, in which residents are providing needed supplies to homeless shelters, soup kitchens, battered women's shelters, etc. It works like this; when you go to your local grocery store of choice and they're offering a buy-1-get-1 free, you donate the extra one.
As an example, if I need mayonnaise and Publix is offering a BOGO, I'll donate the extra one to our local homeless or battered women's shelter. This is an amazing way to give back to our less fortunate neighbors and show them that we care. For those of us here in the Far South regions of D-12 and 13, I will come to your home and pick up whatever it is that you wish to donate (food items must be new and factory sealed) and make the deliveries to the aforementioned shelters. Please consider taking part in this very worthwhile program. 
Andrew Bilardello
VHA VP Far South