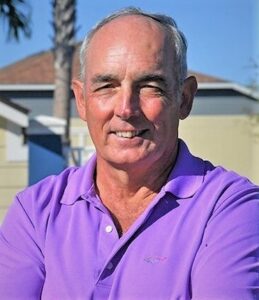 Growth continues here in the south area of The VHA! They are now selling homes in the Village of Dabney which is south of the Village of Newell. The Villages is now past Sumter County and is in Lake County and the City of Leesburg.
Even though it's summertime and many of the snowbirds have left, we continue with monthly VHA educational programs.
In May we had Sumter County Deputy Administrator Steven Kennedy provide a wealth of information on the wonderful services and volunteer opportunities available at the Sumter County Animal Center. You can adopt an animal for free! They are always looking for volunteers, including fostering, and provide a variety of options which can meet almost everyone's intent. The VHA members who attended the event generously donated many items to the center, and we also raised $100 that was donated to the Sumter County ASCPA. For complete information, please visit their website.

We also heard from Sumter County Undersheriff Pat Breeden and Villages District Supervisor Cpt. Robert Siemer. It is amazing how citizen-service oriented the Sheriff's department is! While the department does a great job of law enforcement, they go far above and beyond with so many other public safety services. They explained their Vial of Life, Human Scent, Peace of Mind, and Home Security inspection programs, to name a few. All programs are FREE to county residents. I urge you to contact the Sheriff's Office for more information or visit their website.
OUR VHA SOUTH AREA PROGRAMS CONTINUE IN JUNE WITH ONE OF OUR MOST POPULAR EVENTS An overview of the Community Watch department will be held at Ezell Recreation Center on June 26. You'll be amazed at the depth and breadth of services the Community Watch organization provides.  You'll leave feeling confident in the knowledge that the Community Watch team is on the job 24/7 to help keep us all safe! The meeting begins at 6pm at Ezell Recreation Center. VHA members can pre-register for the event by clicking HERE.