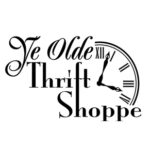 Although construction is underway to expand the Ye Olde Thrift Shoppe located at 110 W. Lady Lake Boulevard, keep in mind we remain open to serve customers Tuesday through Saturday from 10:00 a.m. – 4:00 p.m. to provide new and gently used items at an affordable price.
In addition, donations are always greatly appreciated and accepted Monday through Saturday, also from 10:00 a.m. – 4:00 p.m., at the new drop-off entrance to the Thrift Shoppe which faces Old Dixie Highway. Our friendly volunteers will be available to help you unload at the ramp and receive your items. Likewise, if you have furniture or large items that you wish to donate, you may call 352.571.9785 to arrange for pick-up of those items.
Remember, YOU can make a difference! All purchases and sales from donations are used to provide support to UF Health The Villages® Regional Hospital for the purchase of equipment, enhancement of programs to render excellent patient care, and provide scholarships to area high school seniors and hospital team members. We invite you to stop in and see us, as well as follow us on Facebook (@YeOldeThriftShoppe) to stay informed of the great weekly specials.