Announcement
VHA & POA United in Support – The Villages Public Safety Department – Sept 21
September 6, 2021
The VHA and POA United in Support of the Villages Public Safety Department

The Ad Hoc Committee for Fire, EMS and Medical Transport has finished its work and formalized its recommendations to the Sumter County Board of Commissioners.  They will vote on the recommendations on September 21 after moving that action forward from the initial date of October 12 in response to an overwhelming outcry from The Villages community.
In an unprecedented collaboration, the two leading organizations representing The Villages residents and property owners have come together in support of The Villages Pubic Safety Department (VPSD).
The Villages Homeowners Advocates (The VHA) president, Phil Walker, and the Property Owners' Association of The Villages (POA) president, Cliff Wiener, have agreed that their organizations believe strongly that VPSD should continue in its role as the lead provider of Fire and EMS services in The Villages.
Walker and Wiener both have expressed the frustration of their members with Sumter County for using the poor service by the private ambulance provider, AMR, to attempt to consolidate the fire departments. "The only issue that needs immediate attention is medical transport," they concur. They also questioned when and why the County Commissioners asked County Administrator Bradley Arnold to provide ten options for consideration. Members have stated this issue was unnecessarily complicated when the most immediate issue to be addressed is ambulance transport.  Members of both organizations have pointed out   that the County has managed the contract with AMR without imposing penalties for poor performance.
At the Ad Hoc Committee meeting on August 4, the committee voted 3-2 on two motions that will recommend that:
Sumter County create an ambulance transport service staffed by county employees
Sumter County Fire Rescue and The Villages Public Safety Department NOT be consolidated
The VHA and POA concur with those recommendations, however, they are leaving the door open for VPSD to also manage medical transport for The Villages residents. Members said that residents are proud of, and have confidence in, VPSD, and do not want to see things change.
Over the years, VPSD has had continuously improving ISO ratings* (used for homeowners to get the best insurance rates}, are accredited among the best in the country, and have services not provided by any other departments (such as the AED program and smoke detector battery changing service).
The VHA and POA also pointed to the dramatic differences between the needs of The Villages communities and rural Sumter County when it comes to fire and rescue. The populations are significantly different, with older residents clearly concentrated in The Villages.
Response times are a matter of life or death. "If anything, residents would prefer that VPSD also handle the transport on scene, rather than waiting for another vehicle to arrive," according to Wiener. Walker agrees that the County should only be concerned about what department can provide superior service. "Clearly, in The Villages, that is VPSD."
Both organizations are urging their members to continue to be vocal about this issue; to send letters or emails, and to attend meetings, to insist that the Commissioners hear them when they say they do not want VPSD to be consolidated with the Sumter County fire department. 
*Virtually all U.S. insurers of homes and business property use ISO's Public Protection Classifications in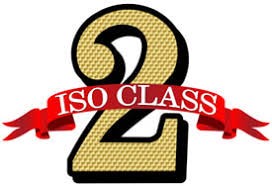 calculating premiums.   Primary measures include emergency communications, fire department capabilities, water supply systems, and community efforts to reduce the risk of fire. Based upon this data, ISO assigns a PPC on a scale of 1 to 10. Class 1 ratings generally represent superior property fire protection and Class 10 ratings indicate a system that does not meet ISO's minimum criteria. In general, the price of fire insurance in a community with a good PPC is substantially lower than in a community with a poor PPC, assuming all other factors are equal.  VPSD has an ISO rating of 2.  Sumter County's rating, not including The Villages area, is 3/3Y.  The 3Y is due to its rural population's further proximity to a fire station and fire hydrants.