THE VHA GENERAL MEETING WILL FEATURE:
REP. DANIEL WEBSTER
APRIL 19, 2022 AT  7:00 P.M.
AT THE ROHAN REGIONAL RECREATION CENTER
850 Kristine Way / Wildwood / The Villages, FL 34785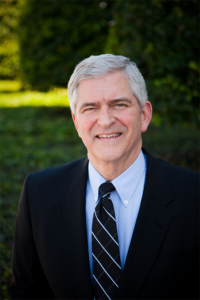 Daniel Webster is currently a serving in the 117th Congress representing the 11th Congressional District in Central Florida, which includes The Villages.  As such, he serves on the House Transportation and Infrastructure Committee, the House Committee on Natural Resources, along with the Science, Space and Technology Committee.  With an engineering background and thirty-five years of transportation experience in Florida, Webster is working to create jobs by investing in our infrastructure and improving Florida's transportation systems and waterways. 
Congressman Webster was born in Charleston, West Virginia on April 27, 1949.  He is a graduate of Georgia Tech where he earned his degree in Electrical Engineering in 1971.  He also holds two Honorary Doctorate Degrees. Webster is married to the former Sandra Jordan of Orlando, and they have six children: David, Brent, Jordan, Elizabeth, John, and Victoria, and twenty-one grandchildren.  Webster is active in his church, First Baptist Church of Central Florida. Known for many things, Daniel Webster still holds his faith, his family, and his principles as his biggest assets.  
"I would like to acknowledge that any accomplishments I may have achieved come only from the investment that God and others have made in my life."
Please note:  This meeting is for The VHA Members Only with an opportunity to join at the door the night of the event.