THE VHA ANNUAL AWARDS NIGHT TO RECOGNIZE
DESERVING INDIVIDUALS AND ORGANIZATIONS
It is time once again to recognize the importance that volunteerism and community service play in The Villages by honoring the individuals and organizations nominated by The VHA Advisory Board for our annual awards.  We want to, on behalf of all Villages residents, thank them for giving of themselves to worthy causes and/or impacting the quality of life we have here through their commitment to excellence and service. 
The VHA  Annual Volunteer Award
This award is given to an organization/group within The Villages that is dedicated to volunteering their time and expertise to meet the needs of our community in an impactful way.  This year's award goes to:
Our Moment Café
This lifestyle group of volunteers provides an opportunity for those with dementia and their caregivers to spend "a few moments in time" socializing together each month with others facing similar responsibilities and concerns.  Activities may include sing-alongs, entertainment like clown alley, a dynamic dog team or dancing to beautiful music.  The group leaders Dick Boyden and Joan Bender are both certified dementia practitioners who understand the importance of socialization between caregivers and their loved ones to improve mental health. 
The VHA  Annual Partner Award
This award is presented to one of The VHA's community partners that has been pro-active in working for the benefit of our members and all Villages residents in "Keeping the Dream Alive" in terms of the quality lifestyle we enjoy. This year's recipient is:
The Villages Public Safety Department
This past year The Villages Public Safety Department, under the leadership of Chief Edmund Cain, and with the support of The VHA, advocated for retaining their public safety role here in The Villages and are in the process of becoming an independent fire department, separate from Sumter County, with the express purpose of guaranteeing the rapid response times and highest standards of public safety management on behalf of our residents. 
The Don Hahnfeldt Service Award
Don Hahnfeldt was a past president of The VHA who also served on the Sumter County Board of Commissioners from 2012 until 2016. He then served as the Republican member of the Florida House of Representatives for District 33, which includes Sumter County and parts of Lake County and Marion County, Florida. Hahnfeldt died from cancer in 2017, and this award was established in his name to honor an individual, like himself, who served The Villages community in an exemplary way.  This year's recipient is:
William Gottschalk
Bill Gottschalk is a longtime volunteer with The VHA, including being a Past President, and is receiving this honor in particular for his leadership as the President of Helping Hands.  Bill retired this past year after growing this much-respected arm of The VHA that loans out Durable Medical Equipment, free of charge, into an operation that handles over 6,000 transactions a year.  He raised and oversaw a small army of faithful volunteers, procured a van to help with transporting equipment from storage to The VHA office and back again, and worked tirelessly to make a difference for residents in need in our community. 
**********************************************************************************************************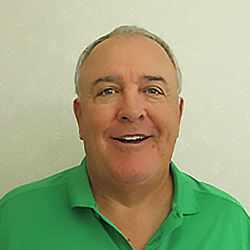 The meeting will also include some light-hearted entertainment from our own "Humorist and Storyteller:  Mike Burke" who will open the evening with a comedy routine entitled "I Love My Wife, The Villages, and The VHA." 😊