District News
VCDD 2021-22 Fiscal Year Budget
November 1, 2021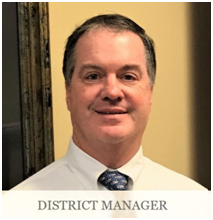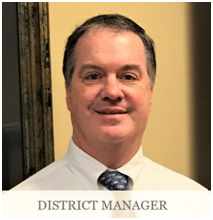 District Fiscal Year 2021-22 Budget
by Richard Baier, P.E., LEED AP, District Manager
In September, The Villages Community Development Districts completed the Fiscal Year 2021-22 Budget process with the approvals of the Final Budget.  The Fiscal Year 2021-22 Budget consists of 57 Funds with a combined total Budget of approximately $400 million!   This budget includes costs for the operations and maintenance, debt service, and capital costs.
Approvals of budgets and final maintenance assessments must be completed by September 15th of each year under accordance with State Statutes. The District Fiscal Year runs from October 1 through September 30. With the diligent work of the elected supervisors of 17 Boards, the Amenity Authority Committee, Project Wide Advisory Committee, residents and staff, the budget provides the resources to maintain high-quality services while moving forward with efforts that ensure a positive sustainable future.
This budget is the culmination of numerous meetings and workshops with elected officials, committee members, staff and residents. It represents the continuation of the "momentum" as we continue forward with strategic initiatives such as an emphasis on greater communications, transparency, customer service, and analytical decision-making systems. We are committed to continually improving as we consistently review our operations for better methods to provide enhanced service. The Fiscal Year 2021-22 Budget includes a Communications Coordinator to assist with the District's communication strategy, a website platform upgrade, a reorganization to expand staffing, and provide a more centralized Customer Service department along with other initiatives to more effectively and efficiently meet the needs of the District and community in a cost-effective manner.
Y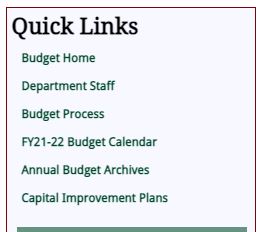 ou may view the District line-item budgets, maintenance assessment schedules, balanced scorecard, and other District information at www.Districtgov.org. Select "Departments", then "Budget".
If a street light is obstructed by vegetation, residents can call the District to report it at: 352-689-4400.
If a street light is out or is always on, then it should be reported to SECO in this way:
Visit www.SECOenergy.com
Go to StormCenter and choose Lightfinder
Enter the pole number or closest address in the search bar in the upper left.
Each light is represented by a lightbulb icon:

Green – light is working
Red – light has already been reported.
Orange – light has been repaired in the last 24 hours.

Complete the short reporting form and submit your email address for updates about the light's repair status.
Most lights are repaired in 24 hours.