District News
The Importance of an Audit Report – Checks and Balances!
February 5, 2021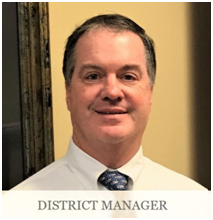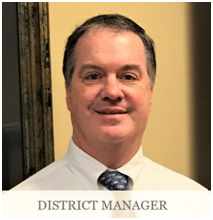 The District is currently undergoing an independent third-party audit of the financial results for the year ending September 30, 2020, for each of the 17 Districts. 
The District has engaged Purvis, Gray & Company, CPA's, an audit firm with expertise in the government-industry, to perform these audit services.  The audit team spent two weeks in July on-site and again the full months of December and January to conclude their audit procedures.  After the conclusion of the audit, the District will receive 17 audit reports that include an Independent Auditor Report, Management Discussion and Analysis, the Basic Financial Statements with Notes to the Financial Statements, and Supplemental Reports.  
The Audit team performs sufficient procedures to express an opinion on the fair presentation of the financial statements in all material respects as outlined in the Auditor's Report.  The Management Discussion and Analysis section introduces the basic financial statements and highlights an analytical overview of the government's financial activities authored by District management.  Lastly, the Basic Financial Statements and note disclosure(s) are required for fair presentation in conformity with Generally Accepted Accounting Principles (GAAP); a common set of accounting principles that helps to govern the world of accounting and is meant to ensure the financial statements are complete, consistent, and comparable.
Four supplemental reports include an Independent Report on Internal Controls, Management Letter, Independent Accountant Report, and Management's Response letter if deemed necessary.  These findings are an integral part of the audit report.   Again this year, the District expects no material weaknesses to be identified in the Report on Internal Controls. Lastly, while the entire audit report is presented to the respective Boards, the Management Letter is a communication tool to provide Supervisors with any recommendations to improve financial management, and which the leadership will gratefully accept.
The Partners at the audit firm of Purvis, Gray & Company, CPA's will present their findings to the Supervisors at each District board meeting in February, and once approved, these audit reports will be available on the www.districtgov.org  website.  All previous audit reports are also available on the District website.  
The District Finance Team takes its stewardship role very seriously and is proud that the overall health of the District's financial management is excellent.
Richard Baier, P.E.
LEED AP District Manager
Editor's Note:  Please go the District website and click on the Meeting Calendar on the home page, shown above, to find out when each District Board Meeting will be held in February.