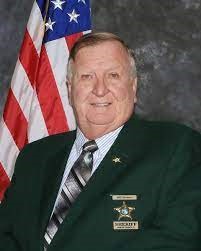 ALERT SUMTER AND CRIMELINE
Today, getting information from reliable sources is more important than ever before. For that reason, we utilize multiple methods to communicate important public safety information such as AlertSumter, our Sheriff's Office app, social media, and local media outlets.
Alert Sumter is a county-owned software application in which citizens can register to receive phone calls, texts, and emails. The Sheriff's Office uses this application as a reverse 9-1-1 to alert the public to emergency situations along with other important public safety notifications.
In 2018, the Sheriff's Office launched an app to offer additional communications options to our citizens. The app features sex offender information, our exclusive scam blog where citizens can share and view scam information, our 10 Most Wanted, news alerts, and more.  When we put information out on Alert Sumter we also place the same information on our app and social media.

While we have multiple avenues to share information with you, we do want to encourage everyone to report information directly to us, or through the Crimeline tip line. Unfortunately, when the public posts on social media about crimes, suspicious behavior, and other important criminal information, rather than reporting to the Sheriff's Office and making us aware, a crime may very well go unsolved. We are asking that you "CALL IN BEFORE YOU LOG IN", report directly to the Sheriff's Office rather than just posting online what could be important crime information.
To register for Alert Sumter please visit www.sumterprepares.com . To download our app simply search Sumter County Sheriff's Office (Florida) in the AppStore or on GooglePlay.
Remember if you SEE SOMETHING, SAY SOMETHING, but please, CALL IN BEFORE YOU LOG IN. Our non-emergency number is 352-793-2621, we are available 24/7 and here to serve you!
Sheriff Bill Farmer