Congressman Daniel Webster
Rep. Daniel Webster Attends General Meeting in April 2022
May 4, 2022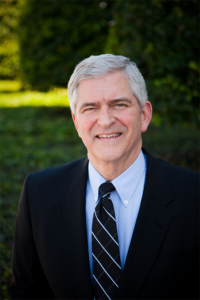 The VHA was privileged to host Rep. Daniel Webster for Florida's 11th Congressional District, which includes The Villages, at its General Meeting in April 2022.
He spoke at length about his efforts to be fiscally responsible, help veterans and their families navigate red tape to get benefits they deserve, gave examples of how government waste is actually rewarded, and spoke about the need for Congress to return to what is called "Regular Order".  More on information on Regular Order can be found at:  https://sgp.fas.org/crs/misc/R46597.pdf  An excerpt from the article explains:  "Regular order is generally viewed as a systematic, step-by-step lawmaking process that emphasizes the role of committees: bill introduction and referral to committee; the conduct of committee hearings, markups, and reports on legislation; House and Senate floor consideration of committee-reported measures; and the creation of conference committees to resolve bicameral differences.  Many Members and commentators view this sequential pattern as the ideal or "best practices" way to craft the nation's laws. Regular order is a lawmaking process that promotes transparency, deliberation, and the wide participation of members in policy formulation." 
Due to the breakdown of this system, members vote along party lines and are controlled by their parties rather than acting individually for their constituents. 
In addition, Rep. Webster fielded questions from the audience, posed for pictures, and spoke privately with individuals.