South Area
News from the South Area
Between 466A and SR44
December 3, 2020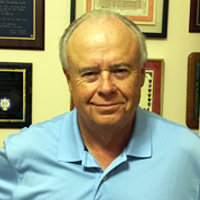 Last month I mentioned our website – www. thevha.net – and I should have added that it is a quick, safe way to pay dues. The drop boxes at the mail stations are secure but we rely on vol- unteers to pick the envelopes up and pass them to the office. Honestly – it is not the quickest method.
If you noticed that after the mini hurricane went through the pools were still closed, there is a simple reason. Park and Rec has to put chairs and tables back, clear out debris and then (drum roll) wait for the health department to inspect. This last item is out of their control.
It is anticipated that after the start of the New Year we will re-start most of our educational forums in person. Golf Cart Safety is live this month (see the back page for details), and we hope to have the monthly New Resident Night and more of our popular educational forums go "live". We offer seminars that address Community Standards, Deed Compliance, CDD's, and various other topics of interest to VHA members in each of the geographical areas of The Villages. So, stay tuned.
One seminar that may be repeated in  the  coming year is called "Living to 100". It is an in-depth look at the issues we all will face as we age, such as; the impact of legal matters, what government can do for us, insurances, assisted living, scams, health care and safety matters.
We look forward to seeing you at these and other VHA-sponsored events. And remember, we are always on the lookout for good people to get involved in a variety of ways as volunteers.