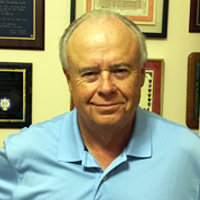 To lead off this month – For the 2020 tax year the stimulus payments could impact your tax return.  If you received the full amount no further action is needed, the stimulus payments are not taxable and are not reported on your return.  The IRS did/will send a form Notice 1444 for the first payment and a Notice 1444 B for the second payment.  Just keep the forms with your other tax papers.
If you got less than the full payment, you may be eligible to claim the Recovery Rebate Credit on your tax year 2020 federal income tax.  There will be a worksheet in the instructions for form 1040 or 1040 SR that will guide you. Without having seen their worksheet the guidance given seems to say this – If you received $1,000 instead of $1,200 you get a $200 tax credit that increases your refund or lowers your payment due.
One last thing – the IRS says they did mail the Notice 1444 and will mail the Notice 1444 B.  In a limited survey I don't know anyone that got either form yet and they are not yet available on electronic accounts.  Imagine that.
On several blogs I see questions about the various clubs and groups that we have here in The Villages.  On the web site www.districtgov.org go to the tab labeled Departments and Recreation. If you click on it another menu pops up on the left side.  Click on Resident Lifestyle Clubs & Contacts and they all pop up.  
Beyond the various clubs and organizations, you can find the answer to almost anything that concerns life in The Villages:  Where can you fish, how do you rent a room or a pool, answers to questions about budgets, and what are my deed restrictions?  Most of the questions you have are answered, and any information you need is on the website as well. 
Ever have questions on your home's bond? One source of info is, again, the Districtgov.org website.  Once you get to the home page, click on the pulldown for "How Do I?"  One of the choices is Obtain Residential Bond Assessment Information.  It will give you a wealth of information including the amortization schedule for your particular bond.
If you are looking to sign up for COVID-19 vaccinations via the county – go to https://sumterfl.saferestart.net
Mike Dollard