The following new businesses have recently opened in Lady Lake: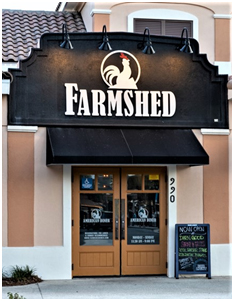 Farmshed (where TooJays was located in Spanish Springs)
Diamond Nail Spa, 664 Hwy 27/441 (near Target)
I. Nails & Spa, 1100 Bichara Blvd.
T-Palace Nail & Spa, 645 N. Hwy 27/441
Ultrex Printing, 302 Oak St.
Fertigator Lawn Care, 306 Oak St.
Mark Anthony, Inc. (Air Conditioning & Heating) 352-504-0522
New Business coming this summer to Lady Lake:
Earth Fare (near Goodwill in the Lady Lake Commons Shopping Center)
As of June 1st, the Lady Lake Library will be resuming its normal hours of Monday 9:00 a.m. – 7:00 p.m. and Tuesday thru Friday 9:00 a.m. – 6:00 p.m.
They have a number of programs and workshops planned, such as the popular Geek Squad's technology classes starting in June on the 2nd Friday of each month.  For more information on this or other programs/workshops call the library at 352-753-2957.
Congratulations to the 25 Lady Lake residents who won the gift certificates from Fairfield Farm Nurseries in Oxford.
Submitted by Lynn Davis