Central Area
News from the Central Area
Between 466 and 466A
January 5, 2021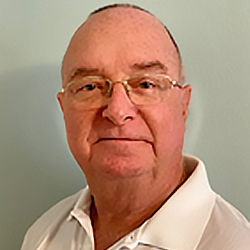 Well, here we are beginning a new year. This one has just got to be better than the last one.
But even as I write this, I must admit that, for the most part, 2020 has been more of a year of inconvenience for me than anything else. A couple of family travel events had to be cancelled, church services had to be watched as a streaming event with receiving communion as a drive-thru, we learned to have face masks readily available in the home, car, and golf cart, and we learned to be aware of social distancing. Folks who know me know that cooking is one of my greatest passions. Before the virus changed everything, I cooked at my church for our weekly Social Suppers. I looked forward to every Wednesday because, not only could I spend all day in a commercial kitchen cooking for 150 or more some weeks, but I got to work with a crew of devoted, talented, and just plain nice people. I should also mention that they are also obviously highly intelligent because they laughed at all my jokes. I am sure that it will be quite a while before we can return to being able to have these meals, but I certainly look forward to that day.
As a VHA officer, I certainly missed our New Resident Nights, our educational programs, and all the social interaction that these events bring. As the vaccine is rolled out and virus cases diminish, we all look forward to resuming these programs and all the benefits that go along with them.
Thankfully, we did not have any COVID-19 related health issues in our house, we did not lose our jobs and income, we did not have to adjust to home schooling and/or alternative childcare issues. In fact, one friend remarked, as he watched so many families being affected, that he even felt a bit guilty for being retired and not having to worry about a job or his income.
I am sure we all hope that 2021 brings a return to normal or maybe even a new normal with better treatment for the virus, an effective immunization, the ability to travel, people safely returning to school and work, and resumption of social activities that bring us together to share interests, meals, and all of the other benefits that social interaction brings to our bodies, minds, and souls.
Stay healthy and safe!

John Dean, Vice President