OPEN HOUSE:  Join the Lady Lakes Parks and Recreation Department and the Chamber of Commerce for a Ribbon Cutting and Open House for the newly remolded Community Building at 237 W. Guava Street on Saturday, Sept 18th from 10:00 a.m. – 1:00 p.m.  Stop by for the open house and stay for fun and refreshments.
RUMMAGE AND CRAFT SALE:  The Lady Lake Historical Museum, located on Hwy 441/27 across from the Ye Olde Thrift Shoppe, is having their semi-annual Yard and Craft Sale on Saturday October 16th from 9:00 a.m. til 2:00 p.m. to help support the Historical Society.
SHOW YOUR SUPPORT: Just Dandy Pet Parlour is teaming up with the Lady Lake Animal Control to help take care of cats and/or kittens that need your help.  If you have any questions or would like a list of necessary items to purchase, call the Lady Lake Area Chamber at 352-753-6029.
Lynn Davis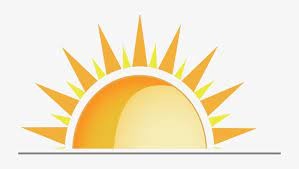 SHINE (Serving Health Insurance Needs of Elders)
This free program offers assistance with Medicare and health insurance questions by providing one-on-one counseling and information to seniors.  Counselors are available at:
Lady Lake Library, 2:00 – 3:30 p.m. –  2nd & 4th Wednesdays
Eisenhower Recreation Center, 9:00 – 11:30 a.m.- 1st & 3rd Wednesdays.
Chula Vista Recreation Center, 3:00 – 5:30 p.m. – 1st & 3rd Fridays.
Lake Miona Recreation Center, 9:00 – 11:30 a.m. – 2nd & 4th Tuesdays.
Also, "Understanding Medicare", a group presentation geared toward those turning 65, will be made at 1:00 p.m. on the 2nd Wednesday of each month, at the Manatee Recreation Center.  For more information, call 800-963-5337.