The widening of SR27/441 from four lanes to six is very complex. You must pay attention and watch for detour signs along with lane changes through the area between Fennell Blvd (across from McDonalds) and Water Oaks.  The removal of the bridge is a major project.  There will be temporary roads constructed to reroute traffic so this can be accomplished.  With the residents coming back from the north, this area is going to be very congested so PLEASE USE CAUTION.  The completion of this whole project is not anticipated until the Fall of 2023.  
RETAIL OPENINGS:  The long-awaited Earth Fare is opening November 3rd. Yea!!!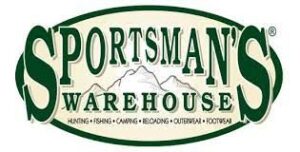 A soft opening for the Sportsman's Warehouse located in Lady Lake Crossing, 456 N. SR27/441 is set for October 29th.

UPCOMING EVENTS:  The Lady Lake Expo and Car Show will be held on November 17th on the Soccer Fields at the Rolling Acres Sports Complex from 10:00 a.m. until 3:00 p.m.
The Annual Lady Lake Christmas Parade will be held on December 4th starting at 10:00 a.m.  The parade will be leaving from the Lady Lake Library and continuing south on Old Dixie Highway.
Light-Up Lady Lake will be held on Friday, December 10th at the Log Cabin/Veterans Park on SR27/441 across from the Ye Olde Thrift Shop starting at 6:15pm.
Lynn Davis, Lady Lake
Lynna527@aol.com
352-250-7782