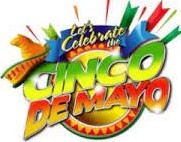 Cinco de Mayo Celebration:  The Spanish Springs Town Square in the Villages will be hosting the annual Cinco de Mayo Celebration on May 5th from 5pm-9pm.  There will be plenty of food to enjoy as well as live music and dancers performing for you throughout this FREE event.
Annual Tree Raffle for Lady Lake Residents ONLY.  Twenty-five residents will each win a $200 gift certificate from Fairfield Farms Nursery, 12472 N Hwy 301, Oxford, FL.  Each winner will pick out their own trees and or shrubs from the large selection at the nursery.  Winners are responsible for picking up and planting their own selections.  Limit of one entry per household.  Entry forms are available at the Town Hall or online at https://www.ladylake.org/news/2022-arbor-day-tree-raffle/  and must be dropped off at the Town Hall by 6:00 p.m. Monday, May 9th at the Lady Lake Town Hall at 409 Fennell Blvd.  Winners will be drawn at 5:00 p.m. on Monday, May 16th.  For more information, please contact Parks and Recreation Director Mike Burke at 352-430-0451 or parks@ladylake.org.
Accepting Applications for Volunteer Library Advisory Board:  The Town of Lady Lake is accepting applications for a vacancy on the Library Advisory Board.  NOTE: Applicants must be residents living within the Town of Lady Lake limits.
Lynn Davis, Lady Lake
Lynna527@aol.com
352-250-7782