Earth Fare in the Lady Lake Commons Shopping Center on Hwy 27/441 located near Goodwill is planning to open in August.
Taco Bell/ Kentucky Fried Chicken on Hwy 441/27 is being remodeled.  When it is finished only Taco Bell will be at that location.
Ye Old Thrift Shoppe across from the Log Cabin is scheduled to open late July or early August.  All proceeds benefit the Villages Hospital Auxiliary Foundation.
Lady Lake Historical Society is looking for volunteers to join their board of directors.  Meetings are once a month.  Help keep local history alive!  For information contact Suzanne at 352-259-4359.
Hurricane Season in Florida is from June 1st to November 30th.  If by chance the traffic lights are out then the intersections become 4-way stops.
Also be observant of possible hazardous conditions, due to the stormy weather, particularly when driving through the construction on Hwy 27/441.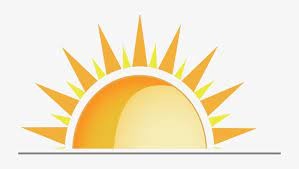 SHINE (Serving Health Insurance Needs of Elders) is back at the Lady Lake Library.  It is a free program offered to assist with Medicare and health insurance questions by providing one-on-one counseling and information to seniors.  Counselors are available at the library the 2nd and 4th Wednesdays every month from 2:00 to 3:30 p.m.
Additional SHINE counseling locations and times are:
Eisenhower Recreation Center, 9:00 – 11:30 a.m. 1st & 3rd Wednesdays.
Chula Vista Recreation Center, 3:00 – 5:30 p.m. 1st & 3rd Fridays.
Lake Miona Recreation Center, 9:00 – 11:30 a.m. – 2nd & 4th Tuesdays.
Also, "Understanding Medicare", a group presentation geared toward those turning 65, will be made at 1:00 p.m. on the 2nd Wednesday of each month, at the Manatee Recreation Center.  For more information, call 800-963-5337.
Have a safe rest of the summer,
Lynn Davis
Lynna527@aol.com
352-250-7782