Volunteer Spotlight
Kathy Houser: Vice President VHA Community Foundation
December 1, 2020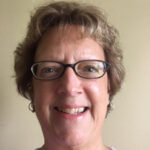 Kathy is a native of Pittsburgh, PA and moved full time to The Villages® with her husband, Bill, in 2005 after living and working in Virginia and Florida. After 40 years of healthcare marketing and public relations experience in Pittsburgh, PA; Richmond, VA; Pensacola, FL; Ocala, FL and The Villages, FL, she retired in 2014 as Corporate Director of Marketing and Public Relations for Central Florida Health, comprised of both The Villages® Regional Hospital and Leesburg Regional Medical Center. Kathy has a Bachelor's Degree in Communications from the University of Pittsburgh and a Master's in Business Administration from Central Michigan University.
During these Covid times, she has been helping her 7-year-old great-niece with her virtual schooling in Jacksonville a few days a week, catching up on some reading, and purging "stuff" from her home here in The Villages where she and Bill have lived for over 17 years. According to her, "You never realize how much you've accumulated until you start really focusing on it!"
She also has been volunteering with Operation Homebound one morning a week preparing and delivering meals for shut-ins here in The Villages®, and has even been able to continue her volunteer work with Make A Wish children by doing home visits virtually.
Kathy obviously believes in giving back, and appreciates the many opportunities to do so here in The Villages®. Her volunteering spirit and career background made her decision to get involved with the VHA Community Foundation an easy one, and we are blessed to have her on our team.