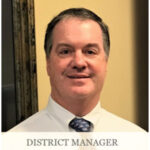 I hope you are kicking this Holiday Season and New Year off with a bang.  Some of us may be looking to get that heart rate up through exercise or looking to tone up or shed a few pounds. Given our robust recreation system of recreation centers, trails, and parks, it's easier than ever to keep that resolution or just to enjoy our central Florida weather.
With 99 pools, 17.5 miles of walking/nature trails, and 925 outdoor open play sports courts, you literally can play your heart out. And don't forget about all the golf you can play in The Villages. With 42 Executive Golf courses and 12 Championship Golf courses, it is a golfer's paradise. Coming soon, the new Southern Oaks Championship Golf Course and the Clifton Cove Putting Course will be located in District 13.
It's hard to believe that Village residents will have 100 recreation centers with the opening of Aviary Recreation Center in District 13, Village of Bradford. This recreation center just opened and features a resort-style family pool, bocce, shuffleboard, pickleball, tennis, and corn toss. It has 10,609 square feet of meeting space. Another worthwhile trip to a recreation center would be to the Trillium Recreation Center in District  9.   This new recreation center offers a resort-style pool as well as multiple outdoor grilling stations, a masonry shade structure, and multiple indoor meeting spaces with several fireplaces.
Further, this year will see the start of a new recreation center construction on the First Responders Recreation Center (near CR 42 in Marion County within District 4). Once open in 2022, this center will feature an 18 hole putt and play, outdoor fire pit (much like the one at the Fenney Recreation Center), almost a mile of walking trails, a resort-style pool, and nearly 11,000 square feet of air-conditioned recreation space. The development will also commence this year near Lake Miona along the west side of Buena Vista Blvd. with the design of a new 1.5-mile walking/nature trail along Black Lake preserve.
I hope everyone starts 2021 by enjoying all the activities The Villages has to offer. I wish you all a happy, healthy, and safe New Year!
by Richard Baier
P.E., LEED AP District Manager