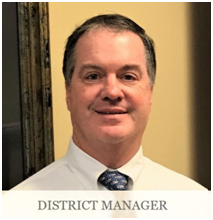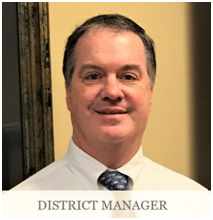 As I travel through The Villages Community, I can't help but notice residents working together to comply with local health and CDC guidelines about social distancing. On behalf of myself and my entire District Management Team, I would like to thank you for your patience and understanding as the District continues to modify our services and programs for the safety of District Staff, Board Members, residents, and guests.
While most of our in-person services and programs have resumed in a modified version, there are a few that remain canceled. Both CDD Orientation and Resident Academy are canceled until further notice. For those residents who have contacted me or a member of my management team regarding these valuable programs, I would like to thank you for your feedback. I appreciate the eagerness and willingness of residents in learning more about their District Government here in The Villages.
Over the last few weeks, members of the District team have been working to record presentations that have been compiled into a new educational initiative called 'District Orientation'. Scheduled to be available by mid-March, it will consist of videos and information for various District Departments and functions. Each video will be an individual module that spans between 25-48 minutes, can be paused, and you may view each video as many times as you would like. Some of the areas you can expect to see include a CDD Overview, Finance, Budget, Community Watch, Community Standards, Recreation & Parks, Executive Golf, Property Management, and MORE!
To view the new District Orientation videos starting mid-March, visit www.DistrictGov.org. A link to the videos and supporting information will be available right on the homepage. If you have any questions or would like clarification on any of the information, the contact information for each presenter can also be found on the website. When you visit our website to view the videos, please take a moment to update your subscriptions or sign up for our email notifications called e-Notifications if you have not yet enrolled. These email notifications allow us to contact you based on the information you find useful. Some of the subjects include District Board Meeting Information, Precautionary Boil Water Notices, Road Closures, and much more. If you need assistance signing up, please reach out to the Customer Service Center at (352)753-4508 for assistance.
Thank you again for your patience and understanding as we continue to modify our services while enhancing your experience!

Richard Baier, P.E.
LEED AP District Manager