Politics
Get Ready for the Local Political Season to Begin
July 6, 2022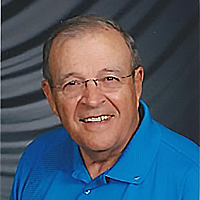 Hello Everyone,
Get ready for the onset of the local political season to begin in earnest as we move into July and get closer to the August 23rd primaries. I would ask all voters to be very careful. Make sure you consider that the people you vote for are the ones making decisions that can significantly impact your lives. Read about them, look at their qualifications. Make informed choices. Don't be swayed by bluster, ask someone you trust about the candidates. Look for their Bio's in the local paper or their websites. The Daily Sun had a very informative article on pages A-6/A-7 of the 6/26 Sunday Paper.
I heard a candidate say that if elected he would go to Tallahassee and get rid of the Impact Fee Law that was passed. The law was passed by wide margins in the legislatures as in (94 to 23 House) & (28 to12 Senate) majorities and signed by a Republican Governor. Don't believe that a brand new Representative who will have no seniority is going to march in there and change it. That's what we call hyperbole.
The new commissioners missed a golden opportunity to increase Impact fees when the Developer offered to pay a higher rate if the rest of the county was exempted. That would have prevented the small builders working with small margins and only a few builds a year from being impacted by larger fees.
We were led down the wrong path in the last election by an organization and a PAC that cared only about throwing out the incumbents, and wanting to "Stick it to the Developer." Three new Sumter County Commissioners were elected, two of which were indicted for lying to the State Justice Department and eventually removed from office by the Governor. Let's not make that mistake again. A Candidate(s) that will do the job for all of the citizens of Sumter County is the solution for good government.
If you think you would like to consider running for a local office in the future start by going to the Community Development District Orientation Program offered on the second and fourth Thursday of each month at 10:00AM at the District Office in Sumter Landing. Follow this up by attending The Resident's Academy that is also run by the District. You can get all the information about when you can attend by calling District Gov at (352) 753-4508 or by going to their website at districtgov.org. After attending, you'll have a much better idea of how the Villages works. Maybe you'll consider getting involved and help us keep it as great as it is now – "Keeping The Dream Alive."
Have a Great 4th of July
Fred Briggs