MEMBERSHIP PHILANTHROPY: WHERE YOUR MONEY GOES
Have you ever wondered how your membership dollars are used?  The Villages Homeowners Advocates assembled a team of willing and capable residents to form The VHA Foundation Committee with a mission to distribute philanthropic support to organizations and programs that benefit residents of The Villages, and empower our community through knowledge, commitment and caring.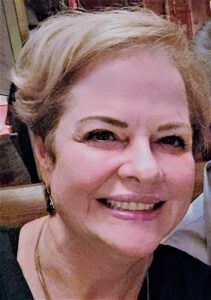 The VHA Foundation Committee is chaired by Peggy Fiore of the Village Santiago. She serves along with Carol Duggan of the Village Santiago, Gary Frigiola of the Village of Hawkins and Bev Rovelli of the Village of Sunset Pointe.  The VHA Executive Vice President, Peter Russell, acts as The VHA Board liaison and non-voting member.
The VHA Foundation Committee has made several gifts within their first few months.  A grant of $500 was presented on June 30th to RaeAnn Bethel, the Village of Bonita, and Fran Inco, of the Village of Pennecamp for the Girl Scouts Alumnae Silver Trefoil Group of The Villages to purchase pajamas for their annual Pajama and Book Drive.  The program provides over 600 homeless children in Marion, Sumter and Lake counties with a pair of pajamas and a book.  You may have seen their collection boxes in the Recreation Centers of The Villages during the holidays. "Your donation will truly help those most vulnerable in our community," wrote RaeAnn Bethel in an acknowledgement note to the Committee.
More recently, a grant of $1,000 was presented to Andy Hendricks, a resident of the Village of Poinciana, to help Shared Harvest Community Garden purchase pressure-treated lumber to replace the frames on their 20+ year-old raised beds used to grow seedlings. A 100% volunteer-driven project, Shared Harvest Community Garden grows crops year-round to provide produce to local food programs such as the Wildwood Soup Kitchen, Fruitland Park, and the parishes of St. Timothy, Hope Lutheran, New Covenant United Methodist, and St. Theresa, to name just a few. :  Each year, the gardens distribute about 25,000 pounds of produce.   "That certainly helps keep The Villages and our surrounding neighbors 'America's Healthiest Hometown," commented Peter Russell.
The VHA is committed to five broad areas of need:  Evaluation and support services to help The Villages' residents to remain in their homes as long as possible; transportation services; home-delivered meals; caregiver resources; dementia programs and services.  If you are aware of worthy organizations in our community whose mission aligns with these commitments, they may be considered for a grant.  Please ask them to contact Peggy Fiore at peg2730@hotmail.com with a written request.  Grants are distributed in a range of amounts, beginning at $100. 
Consider making a gift to The VHA Foundation Committee to help support these efforts.  The VHA is a 501(c)(3) foundation, and donations are tax deductible as allowed by the IRS.  To donate, please click on the Donate tab below, send a check to The VHA Foundation Committee, 1104 Main Street, The Villages FL 32162, or contact Peggy Fiore at 347-539-0757.
Peggy Fiore
Chairperson, The VHA Community Foundation
2022 – The Year In Review
As of the end December 2022, the Villages Homeowners Advocates (VHA) Foundation Committee distributed $29,000 in grants to 11 organizations operating in and around The Villages. 
Here's how it was distributed in and around The Villages:  
Youth (G

irl Scouts Pajama & Book Drive)

Nutrition

 (Shared Harvest Gardens)

Mental Health (

TLC Services

)

Hospital (

UF Health The VIllages Hospital Auxiliary

)

Hunger – Meals for the homebound 

(Operation Homebound

)

U.S. Armed Forces deployed overseas  

(Operation Shoebox

)

Housing (

Habitat for Humanity Villages Club

)
Please click this link to view our monthly column Foundation Committee.

Grant Opportunities
For more than two decades grants/donations from the VHA Foundation Committee has been helping to strengthen and enhance the vibrancy of our community.
Our roots in this community run deep, so we're committed to doing all we can to help preserve what's good, and to help make what's good into something great. That's why we're proud to say that since our founding, we've awarded grants and donations to local groups and organizations throughout The Villages®.
Thanks to the support of our donors, we are able to award important and meaningful grants to groups and organizations right here in The Villages® area, making a difference in the lives of our friends and neighbors and enhancing the quality of life throughout our community. The VHA Foundation Committee supports the good work of groups and organizations whose focus is on programs and services related to "aging in place" issues, such as Alzheimer's and Dementia Education; Caregiver Assistance; Homebound Assistance, Home Delivered Meals and Transportation Services.
To learn more and apply for a grant, please email to foundation@thevha.net
Volunteers
If you are interested in volunteering with the VHA Foundation Committee, simply click on the Volunteer Tab on the Menu above and complete the application and we will let you know we received it and will keep you informed on upcoming volunteer opportunities.