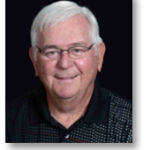 The COVID Pandemic has changed the upcoming Christmas and Hanukkah holiday season, with less travel to see friends and family, and smaller group gatherings in our neighborhoods. But the need to help one another has never been greater. With that understanding in mind, The Foundation has been providing charitable giving to four organizations that allow residents to maintain a greater quality of life by staying in their own homes while aging in place.
TLC (transition life consultants) servic¬es: Loneliness, stress, isolation and other mental health issues can be dealt with by contacting TLC (Transition Life Consultants) Services which is composed of 20 retired mental health professionals. This service is free. You can contact TLC Services at 352-322-0576. (See the article about their services on Page 4).
Operation Homebound: A ministry of North Lake Presbyterian Church, volunteers there prepare and deliv¬er hot-cooked meals to homebound clients in The Villages. It was founded in 1998 by a group of community and church leaders who foresaw an increasing population of homebound individuals who would be unable to prepare meals. Approximately 250-weekday recipients are currently registered, and last year over 900,000 meals were provid¬ed. The VHA Community Foundation is helping by support¬ing scholarship requests from individual clients who are in financial need. You can contact them at 352-753-8484 or www.northlakepc.org.
Wildwood Soup Kitchen: The Kitchen provides free delivery of meals, Monday through Friday, to Wildwood residents who are confined to their homes. Meals are deliv¬ered to shut-ins and others who are unable to come to the soup kitchen. Because of Covid-19, the soup kitchen is not open to in-house dining. Every person who seeks assistance and is in true need is welcomed, without regard to race, sex, age, color, religion, national origin, handicap or income. The VHA Community Foundation is proud to support this great organization. For more information, contact the Wildwood Soup Kitchen at 352-748-1008.
Our Moment Café: Our Moment Cafe is a month¬ly program that gives both caregivers and loved ones with memory loss an opportunity to socialize in a safe, supportive, and engaging environment with others who are in similar circumstances. The program addresses the need for social interaction with others as well as enriching the relationship between Care Partners. The VHA Community Foundation has funded the first year of its operation. It is growing and expanding the number of programs offered.
The VHA Community Foundation will continue to support these efforts and hopes to provide for other Aging in Place organizations in the future, but we need your help. You have an opportunity to donate, or Contact the Foundation Help us, help them by making a difference with your contribution.
The Foundation Board of Directors, and myself, wish you a blessed holiday season, and look forward to serving you and The Villages Community in the New Year!